Robert Adanto is a documentary film maker who had made 5 films about art, many of them featuring female artists, including "The F-Word," a documentary on fourth wave feminist artists in Brooklyn, which he started making 10 years ago. Particularly when women are both the artist and the muse, and where women use their body in their art, we come to the challenge of taking women seriously and fitting in the art world.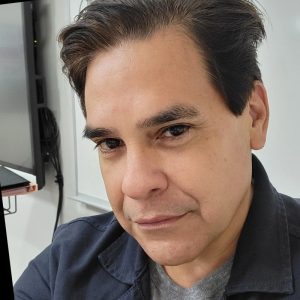 A fellow of the Sundance Institute Documentary Program, Robert Adanto is interested in exploring how artists respond to rapid, sometimes catastrophic change. His award-winning films have looked at China's explosive contemporary art scene (The Rising Tide 2008), the lives and works of Iranian female artists (Pearls on the Ocean Floor 2010), the impact of Hurricane Katrina on the lives of New Orleans-based artists (City of Memory 2014), and radical "4th wave" feminist performance in Brooklyn (The F Word 2015). His most recent project – Born Just Now, explores the art and life of the Serbian artist Marta Jovanovic. The film received the Dziga Vertov Award for Best Documentary Feature at the Chicago International Arthouse Film Festival and was also named Best Feature Documentary at Arte NonStop Film Festival in Bueno Aires, Argentina. Robert's films have enjoyed screenings at over 40 international film festivals and have been presented at the Smithsonian Institution's Hirshhorn Museum and Sculpture Garden in Washington D.C., the National Center for Contemporary Art in Moscow, The MFA Boston, LACMA, and the National Museum of Australia in Canberra, amongst others. He earned his M.F.A. at NYU Tisch School of the Arts.

Click here for the transcript.
Show notes:
"The F-Word" Trailer